Evveland, April 26, 2023 – Evveland, the premier virtual events space for business, art, entertainment, and immersive experiences, is thrilled to welcome the Holo-Art.io community to its ever-growing family. The collaboration promises to bring a vibrant array of rare digital and physical art co-creations from artists across the globe, providing an unparalleled opportunity for art enthusiasts, collectors, and creators to converge.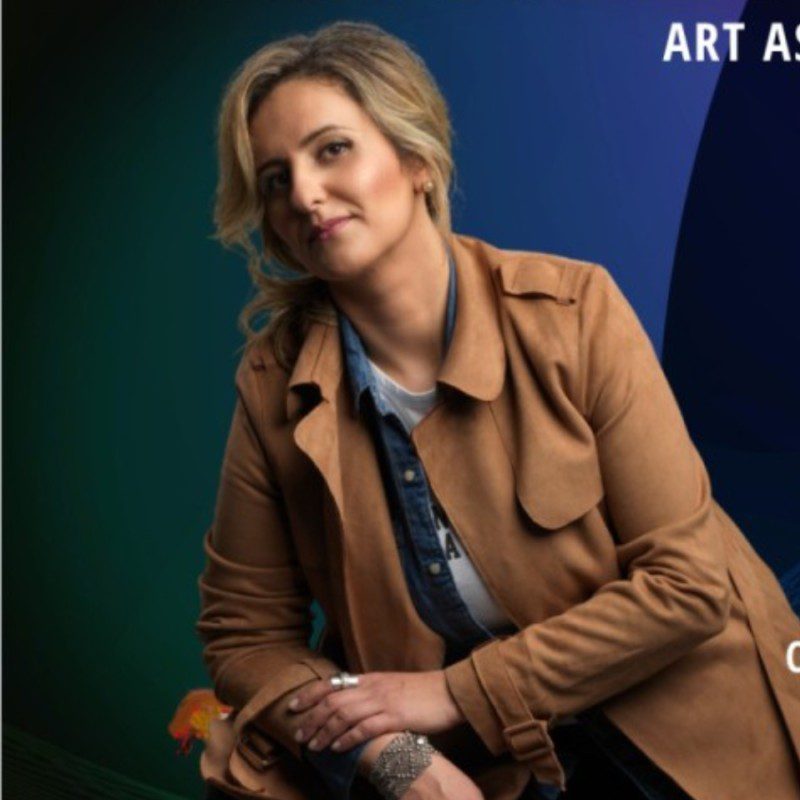 Led by CEO Mariam Brian, Holo Art is engaging in a new way with the international art scene. Holo Art´s work is a spiritual co-creation, a meeting of mind, hearts and perspectives. "As a global art and science think tank, we are holding a series of public talks to help spark intercontinental dialogue, highlighting art and science unification across the world. We have partnered with prolific thinkers, leading artists, scientists and technologists," said Ms Brian.
To celebrate this partnership, Holo-Art will be hosting a series of engaging events in Evveland, offering attendees a chance to explore the convergence of art, technology, and culture. The impressive lineup includes:
Holo Art and Girls in Quantum, with Elisa Torres Durney, April 27
Holo Art and Brain Computer Interface Experiences, with Ian Burkhart, May 2
Holo Art with Marjan Moghaddan, May 9
Holo Art and Children, May 16
Holo Art and Adriano Picinati Di Torcello, May 18
Holo Art and CERN, with Pablo Garcia Tello, May 25
Holo Art and The Marshall McLuhan Institute, with Andrew McLuhan, May 31
Holo Art and Tamiko Thiel, June 6
Holo Art and Harvey Kraft, June 15
Holo Art and Hakeem Oluseyi, June 20
These events will provide valuable insights into the future of art and technology, as well as the chance to interact with some of the brightest minds in the field. The Evveland metaverse is proud to host these thought-provoking discussions and is eager to see the innovative collaborations that will emerge as a result.
Don't miss this opportunity to experience the world of Holo-Art in the Evveland metaverse. Join us on this incredible journey as we redefine the boundaries of creativity and explore new dimensions in art and technology.
For more information about Holo-Art and the event schedule, please visit www.holo-art.io/events.
About Evveland:
Evveland is a groundbreaking metaverse that combines business, art, entertainment, and immersive experiences in a vibrant digital world. Designed for businesses, creators, collectors, and enthusiasts alike, Evveland is dedicated to fostering a global community that explores new frontiers in business, art and technology.
For more information about Evveland, please visit www.evveland.com.