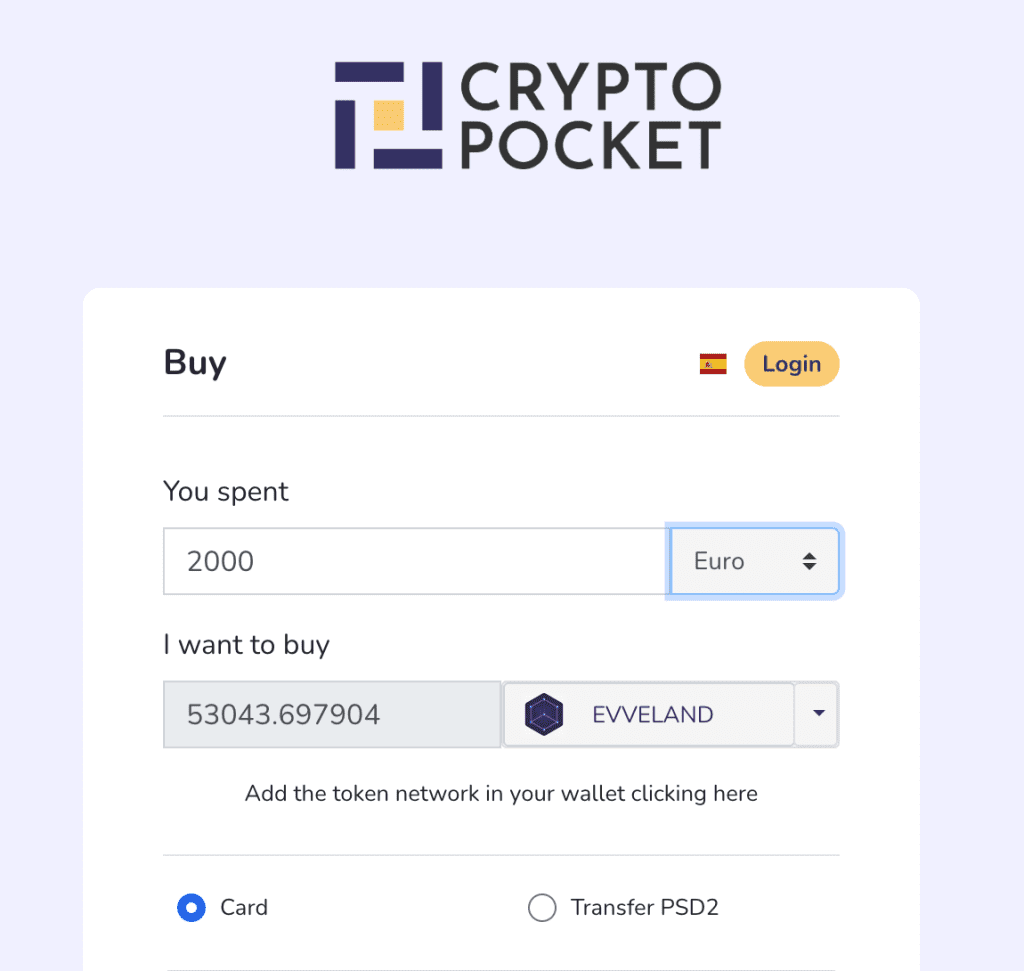 Evveland Metaverse, el metaverso empresarial que utiliza tecnología blockchain e inteligencia artificial para facilitar la transición de las empresas a la Web3, se complace en anunciar que su token nativo, el EVVE token, ahora está listado en el exchange Cryptopocket.
El EVVE token es la moneda digital que impulsa la economía dentro del metaverso de Evveland, que permite a los usuarios comprar y vender bienes virtuales, participar en juegos y actividades, y acceder a funciones premium dentro de la plataforma. Ahora, gracias a su inclusión en Cryptopocket, los usuarios tienen más opciones para comprar, vender y comerciar con el EVVE token.
Cryptopocket es la solución que permite a los proyectos Blockchain que sus clientes puedan adquirir sus tokens o NFT mediante dinero FIAT de una forma sencilla y segura. La inclusión del EVVE token en su lista de activos negociables es un respaldo importante para el proyecto de Evveland Metaverse, y ayuda a establecer el EVVE como una moneda digital viable y de valor real.
"Estamos emocionados de tener el EVVE token listado en Cryptopocket", comenta Rafael Bonnelly, fundador y el CEO de Evveland Metaverse. "Esta integración es un paso importante para aumentar la accesibilidad y la liquidez de nuestro token, lo que a su vez ayudará a hacer crecer la economía de nuestro metaverso".
Cryptopocket es una rampa de acceso a criptomonedas cuya misión es simplificar la compra de cripto activos al público no experto en la materia, facilitándoles la experiencia de compra y de pago.
"Queremos ser la compañía referente en incorporar soluciones en pagos crypto to fiat / fiat to crypto, y posicionarnos como la solución líder en España y Europa, además de incorporarnos a Latam progresivamente". añade Vicente Romero de Ávila, co-fundador y CEO de Cryptopocket. La experiencia de compra que ofrece la pasarela es única, pues permite realizar la compra del token EVVE a través de un pago rápido mediante tarjeta de crédito/débito o transferencia PSD2 y enviarlos directamente a la wallet descentralizada del usuario, y en caso de que no disponga de una wallet, te guían para que crees una.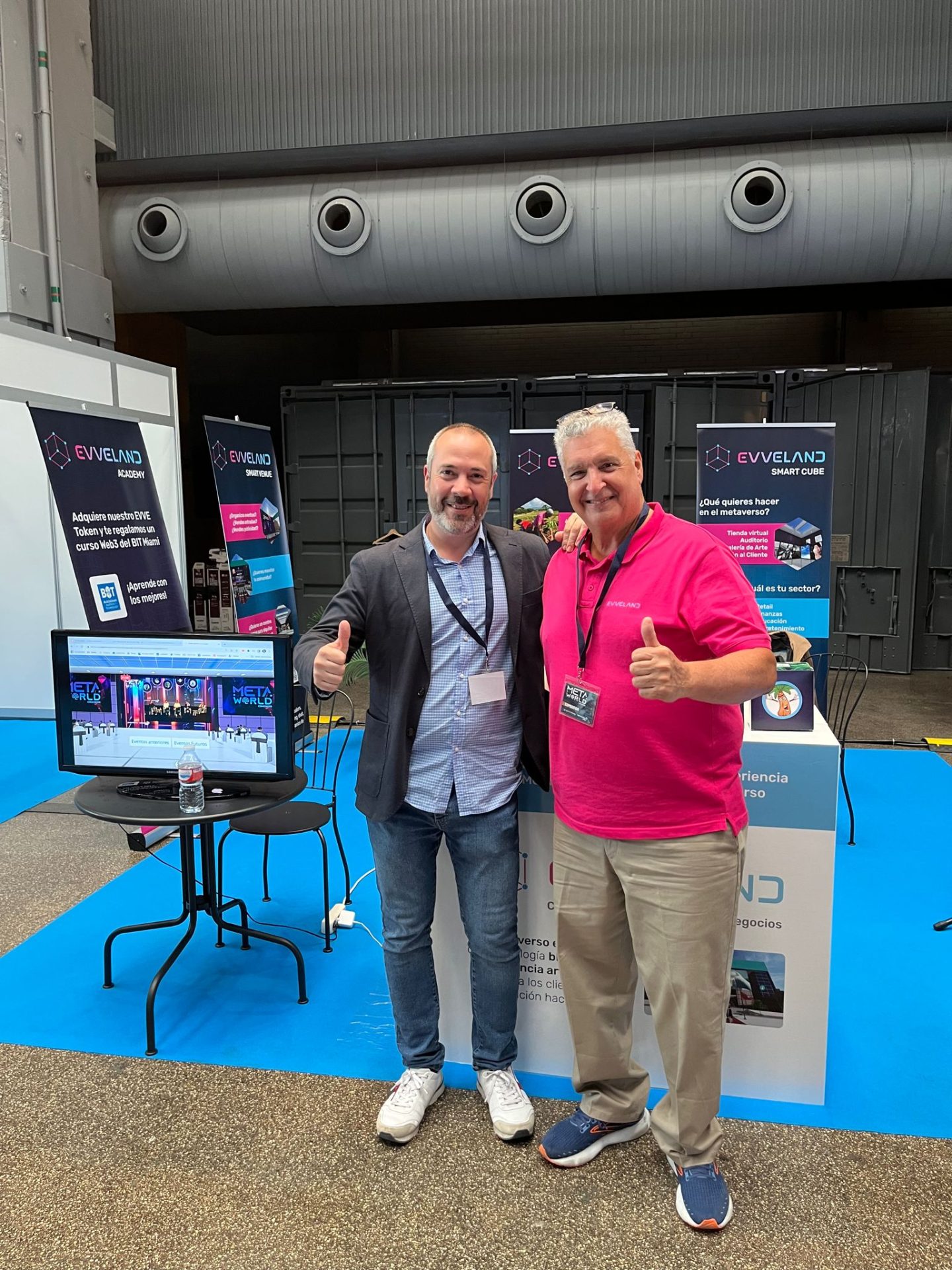 Vicente Romero de Ávila, Co-Fundador y CEO de CryptoPocket junto a Rafael Bonnelly, Fundador y CEO de Evveland Metaverse, tras el anuncio.
La inclusión del EVVE token en Cryptopocket es un paso importante para el proyecto de Evveland Metaverse y muestra su compromiso de hacer que el EVVE sea una moneda digital útil y accesible para todos.
El EVVE token ya está disponible para su negociación en Cryptopocket, y los usuarios pueden acceder a él a través de la plataforma en línea o la aplicación móvil y realizar la compra de forma segura, ya que Cryptopocket es el primer Ramp-on español con licencia del Banco de España.
Accede aquí para adquirir tus EVVE y poder formar parte del metaverso institucional que va a revolucionar los negocios en su entorno virtual y ayudar a decenas de miles de pequeñas empresas en su transición a la Web3. https://pasarela.cryptopocket.io/?symbol=evve